International Holiday Meals
  As the holidays are approaching and families around the world start cooking together, a good activity to try out is cooking different holiday cuisine from around the world. 
  Each of the seven continents has unique food and flavors to them. Starting with Africa in Madagascar, akoho sy voanio, a traditional dish of chicken cooked in coconut milk with cayenne pepper, salt, pepper, and other seasonings, it is usually accompanied by rice and salad as sides. 
  Ethiopia also located in Africa celebrates the holidays by making yebeg wot, spicy lamb stew that is best served warm!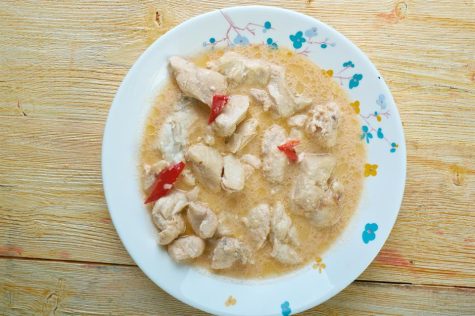 Akoho Sy Voanio [Madagascar]
  In South America, the main dish for Christmas in Venezuela are hallacas, tamales that are normally stuffed with pork, chicken, beef, and other ingredients; it is often paired with ensalada de gallina (potato and chicken salad) or pan de jamon (ham bread).
  Over in Guyanese, there is a traditional drink that is made out of the hibiscus flower, bebida de acedera . Although the drink is a holiday tradition people make it due to its benefits: high vitamin C, fights inflammation, can stabilize blood sugar, and more.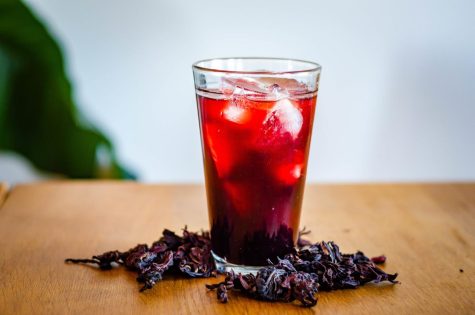 Sorrel Drink [Guyanese]
  Indonesia, located in Asia, cookies are a must-have for the holidays! Nastar (pineapple cookies), kastengel (cheese cookies), and putri salju (butter cookies). 
  Baklava is a traditional syrup layered pastry from Syria that is eaten during the holidays. The pastry has a particular way to get eaten, they flip it upside down and it usually takes two mouthful bites to finish it.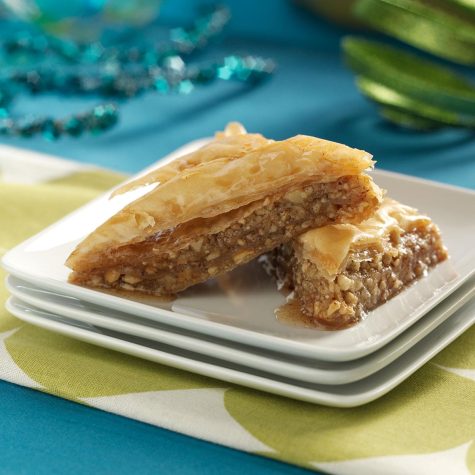 Baklava [Syria]
  Because of Australia's location on the globe instead of it being snowy and cold during Christmas, it is hot and humid. In New Zealand, a barbecue is usually cooked with exotic types of meat and various cold sweets to enjoy during the heat like ice cream, jelly, and pavlova.
  As for Austria the main course is gebackener karpfen (fried carp) and is followed by desserts such as sachertorte (apricot cake), weihnachtsbaeckerei (honey gingerbread), and vanillekipferl (almond cookies).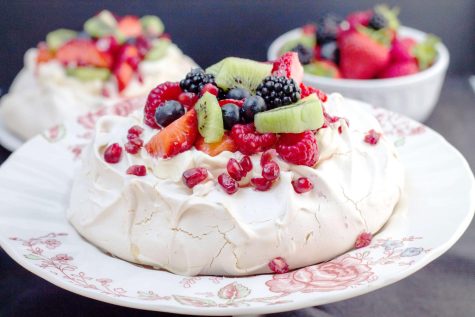 Pavlova [New Zealand]
  North America has few countries but each Christmas is celebrated differently. Mexico doesn't have a definite main meal because of the vast variety of dishes that are made during the holidays. But there is a traditional cake, Rosca de Reyes, which contains a figure of baby Jesus and whoever finds it becomes the 'godparent' of Jesus for the year.
   In Canada they usually eat a famous French dessert, Buche de Noel, that's similar to a chocolate log. It is most often eaten after the feast they call 'reveillon' that goes into the early hours of Christmas morning.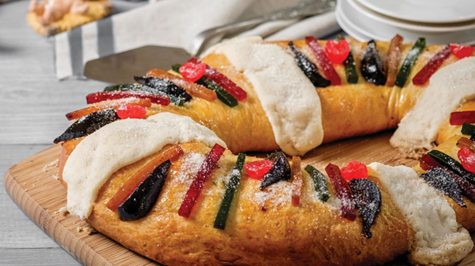 Rosca de Reyes [Mexico]
  Most families in Denmark, located in Europe, usually make a special dessert named, risalamande, rice pudding with sweet toppings. Almonds are chopped into pieces inside the pudding all except for one, whoever finds the full almond in their dessert wins a prize called 'manderlgave' that translates to almond present.
  Belgium's dinner consists of pizza, stuffed turkey, soup, seafood, and ice cream cake. The people of Belgium have a traditional morning Christmas breakfast, although the breakfast is the same one they prepare every Sunday morning throughout the year; crusty rolls with butter and cold meats accompanied with jam, along with koffiekoekjes (coffee cakes) like for example pom koek.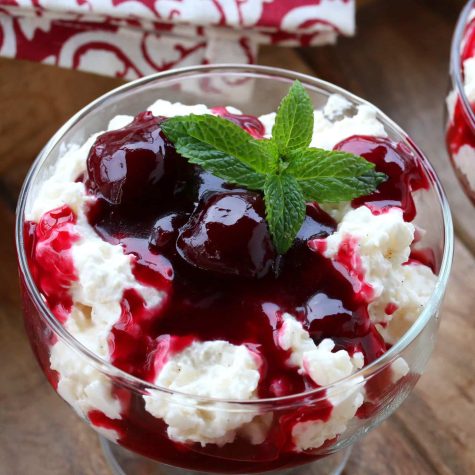 Risalamande [Denmark]
Try to make one of these recipes from different continents around the globe and share it with others from different cultures throughout the world!